Thursday, November 17, 2011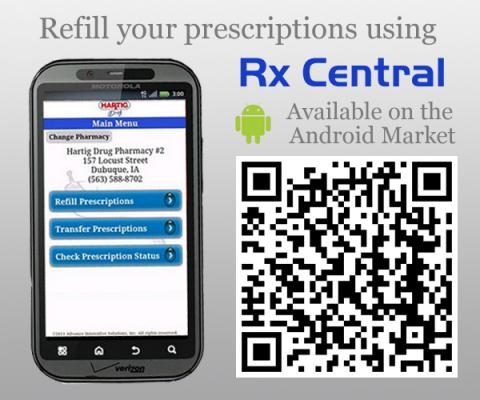 Hartig Drug has launched a refill app for Android devices.  The app (called Rx Central) will allow Hartig Drug customers to easily refill their prescriptions using their mobile device.
To download the app to your device visit the google app store. 
Iphone users - An iphone app is in the works and should be released soon.  Stay tuned for an announcement.