Rx Central
Flu Shots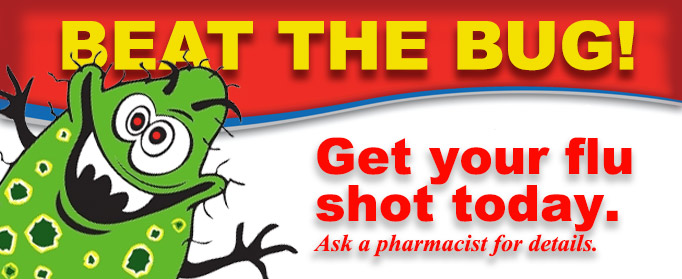 Protect your family!
Protecting your family from this season's flu is simple with a flu shot from Hartig Drug.
Available at ANY Hartig Drug store
Walk-ins welcome
Covered by most insurance plans
Hartig Drug offers competitve pricing
Receive 25 Reward Points
The vaccine will not give you the flu
Influenza (the flu) is a contagious respiratory illness caused by influenza viruses.  Influenza spreads from person to person generally through coughing or sneezing.  Symptoms include fever, sore throat, cough, headache, chills, fatigue and muscle aches.  Elderly, young children and people with certain health conditions are most at risk for severe complications or death from influenza.  It is estimated that more than 200,000 people are hospitalized and 36,000 people die from flu related complications yearly.
More information: http://www.cdc.gov/flu/