October 5, 2017
Whitney Hovind, Operations Coordinator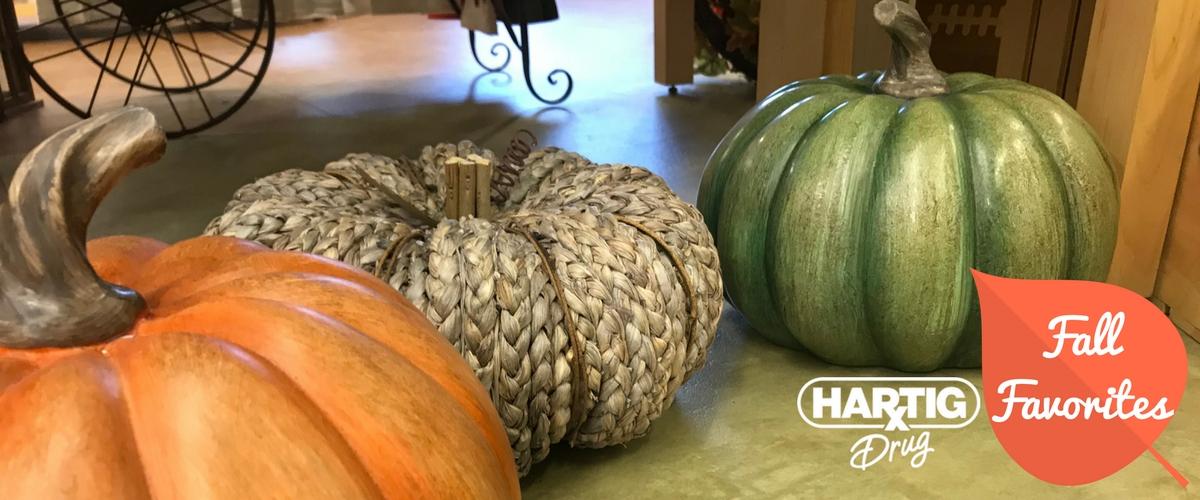 Fall is finally here!
The cooler weather means we will all find ourselves most likely spending more time in our homes. Upcoming events like Halloween, Thanksgiving or weekends spent watching Football mean welcoming more guests into our homes. This is the perfect time of year to spruce up spaces in your home with some autumn-inspired home decor. Let's take a look at some of our favorite fall finds.
Pumpkins
Nothing says "fall" more than pumpkins, right?  Everything from pumpkin-spiced lattes to pumpkin pies to reruns of It's the Great Pumpkin, Charlie Brown, the classic pumpkin is surely a harvest-season staple. When it comes to giving your home a little feel of fall, pumpkins will work great and are amazingly versatile decorations.
Nothing against the ol' Jack-o-Lantern outside, but here, we are going to be talking about the artificial pumpkins that can be enjoyed year-after-year. An artificial pumpkin, paired with some colorful fall foliage surrounding it, can make an amazing centerpiece on top of a coffee table or dining room table. A pumpkin can also stand alone on an end-table, on the counter or even displayed on the floor. There is such a wide variety of pumpkins in every shape and size to pick from.
A white ceramic pumpkin like this is casually-elegant and would be an easy addition to any room.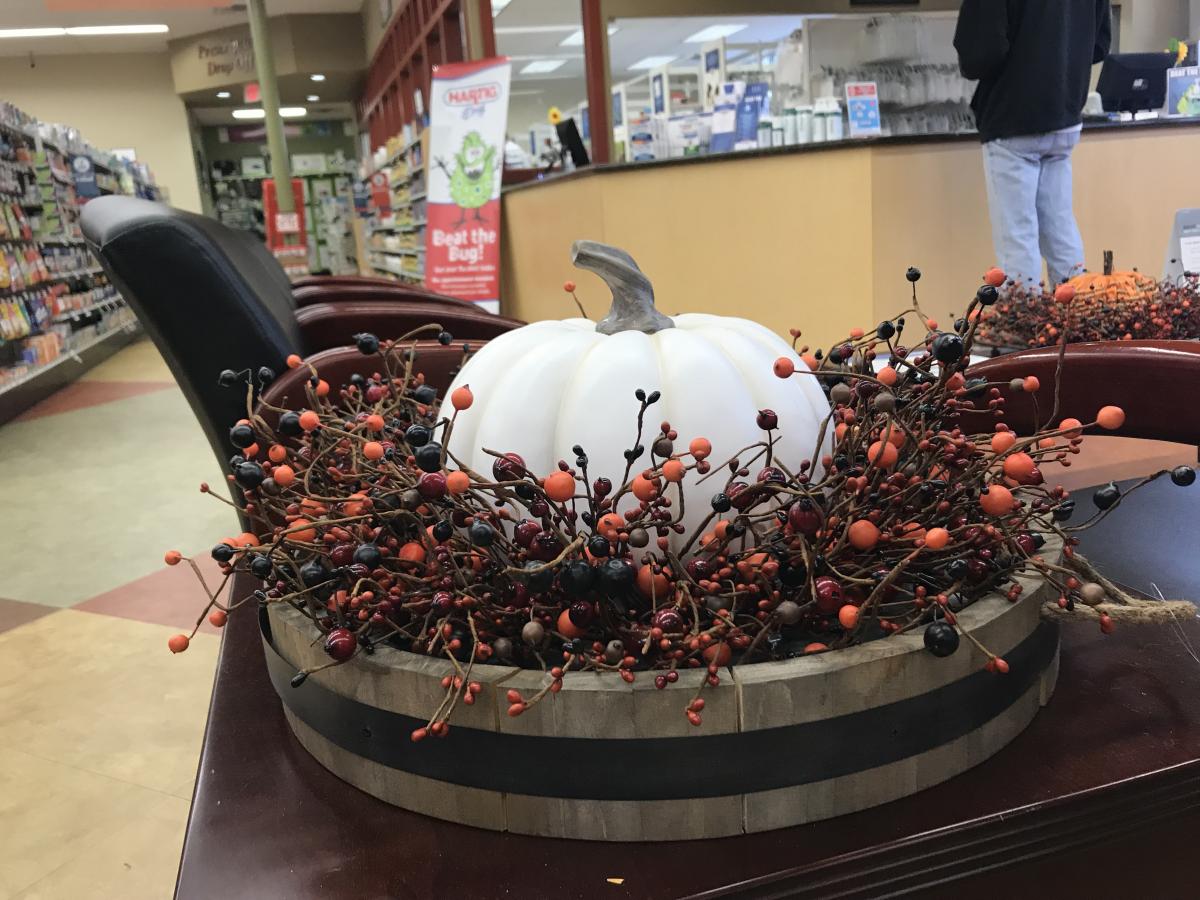 While a woven pumpkin like this would give your fall display some texture and would pair nicely with rustic accents like cotton pod stems or arranged with leaves and twigs.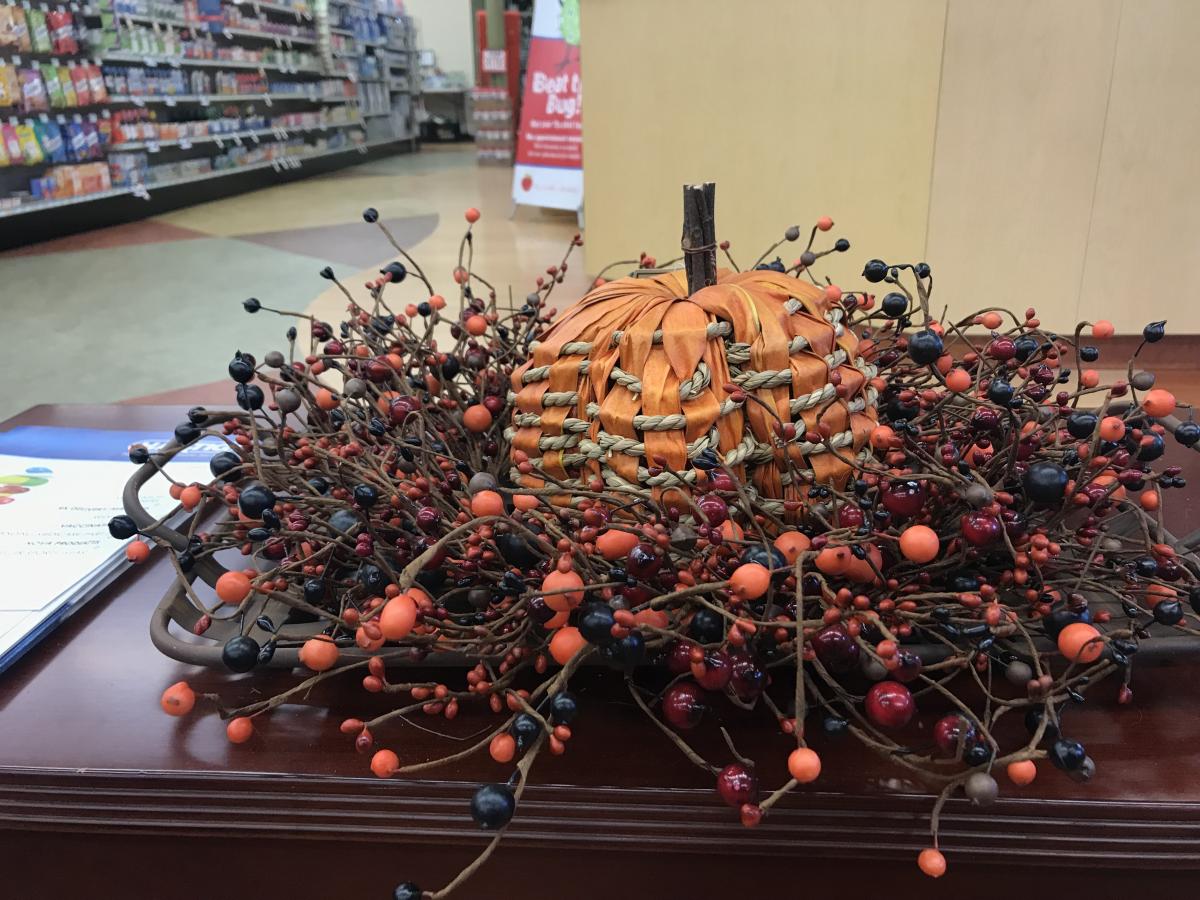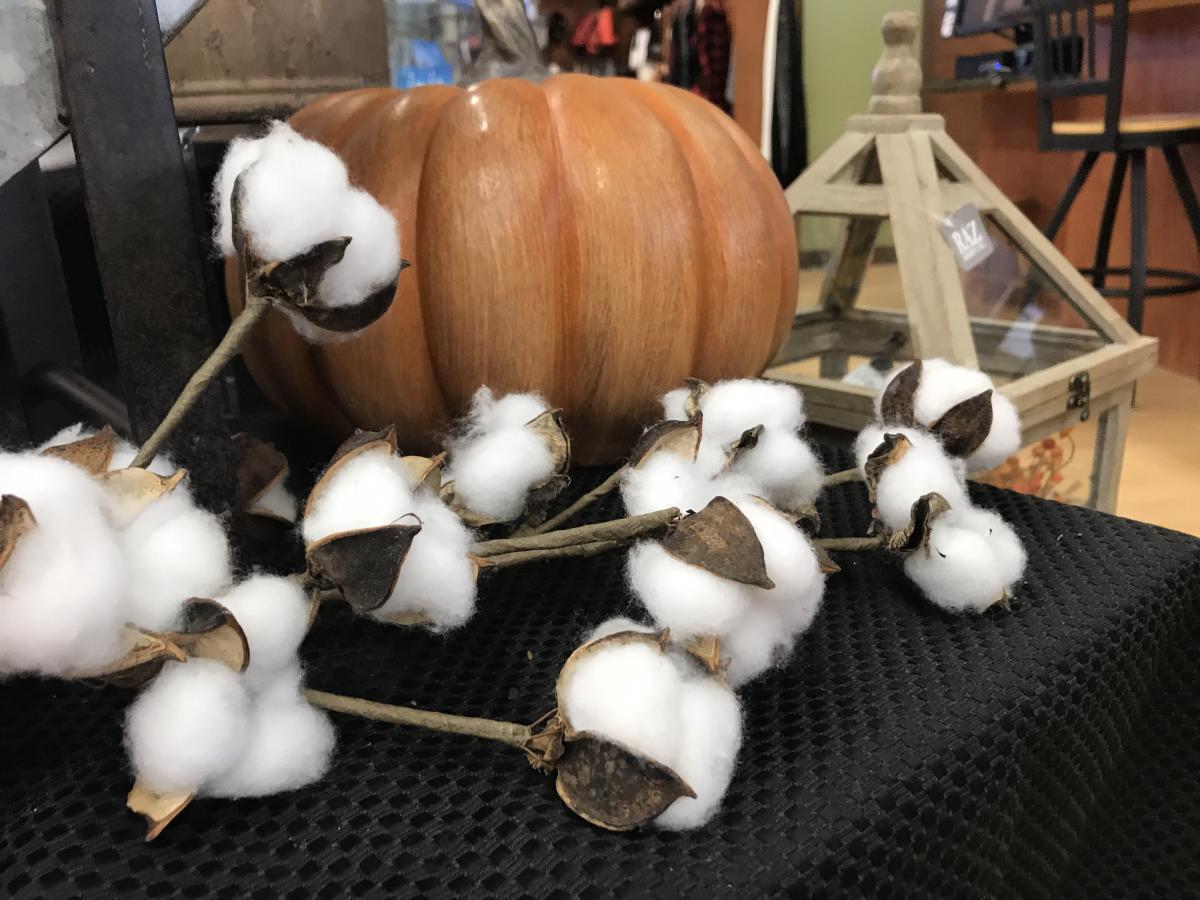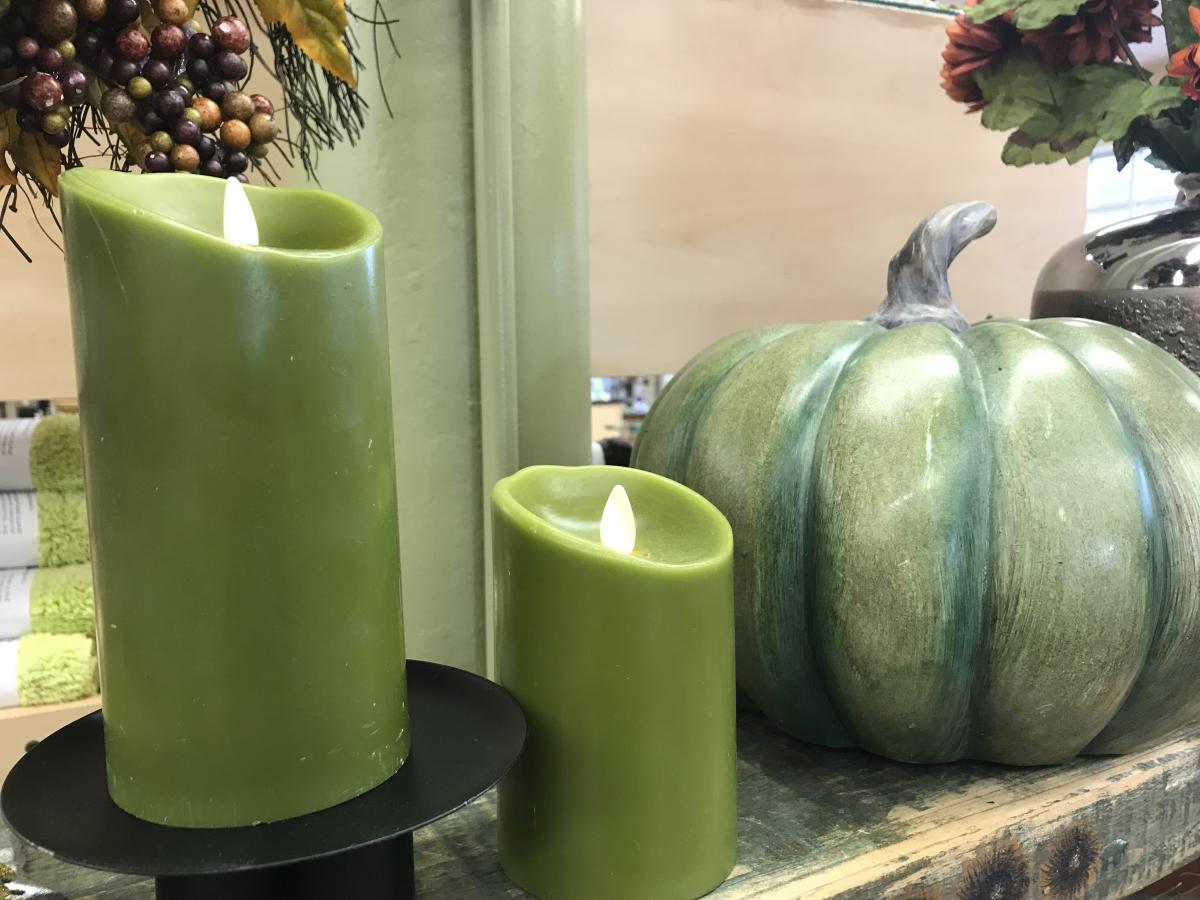 Lanterns
Lanterns are practically a must-have decorative piece because they can be spiced up for the fall, but with the right touches can be left out year-round. As the seasons change, so can the decorative flourishes in your elegant lantern.  Even if you don't consider yourself very "crafty", putting together a stylish lantern arrangement is a snap.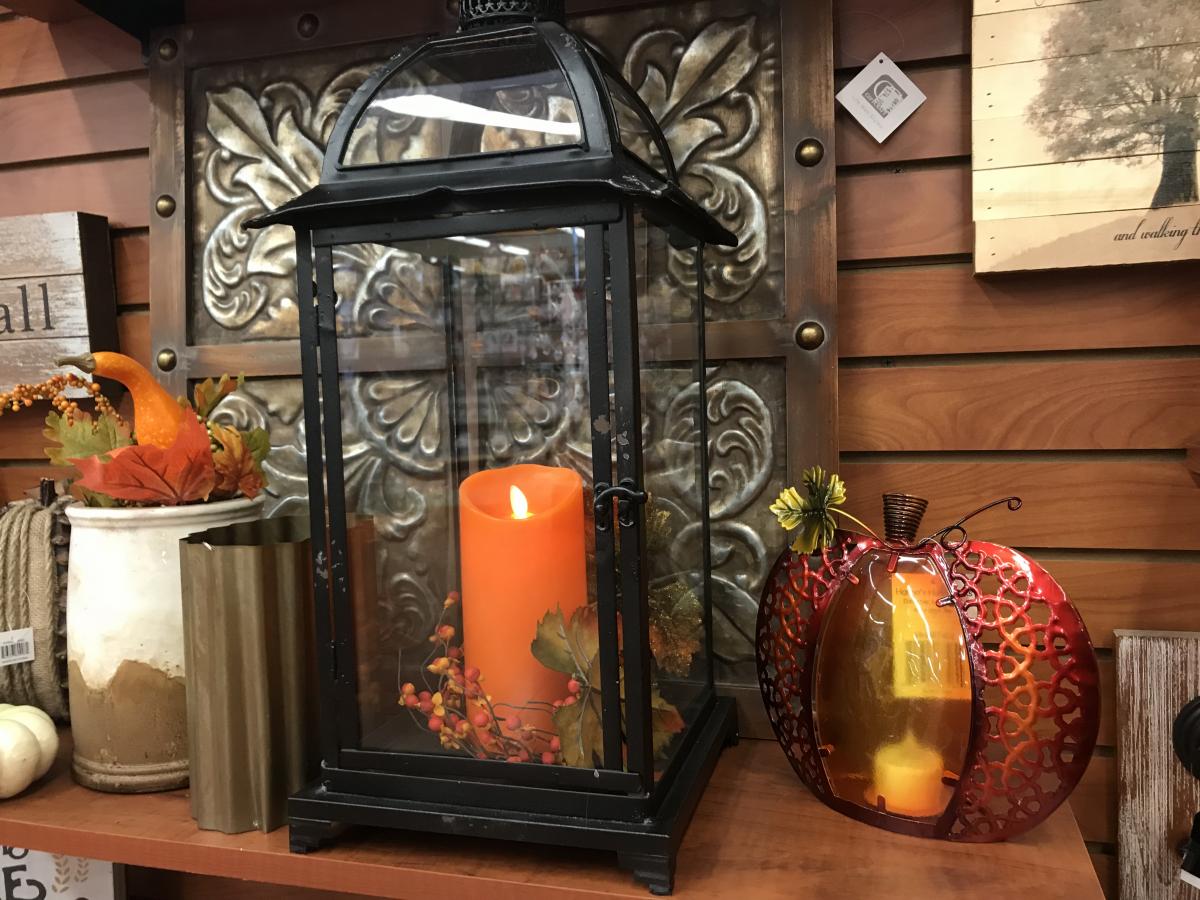 Lanterns shine as the center of a tablescape or sitting atop the spare corner of a console table in a living room or hallway.
Start with a large lantern with glass walls and a door. Now, the possibilities of what you add are endless. Anything from a flame-less pillar candle, a pumpkin or other gourds, or add Halloween-themed items like faux cobwebs or some candy corn.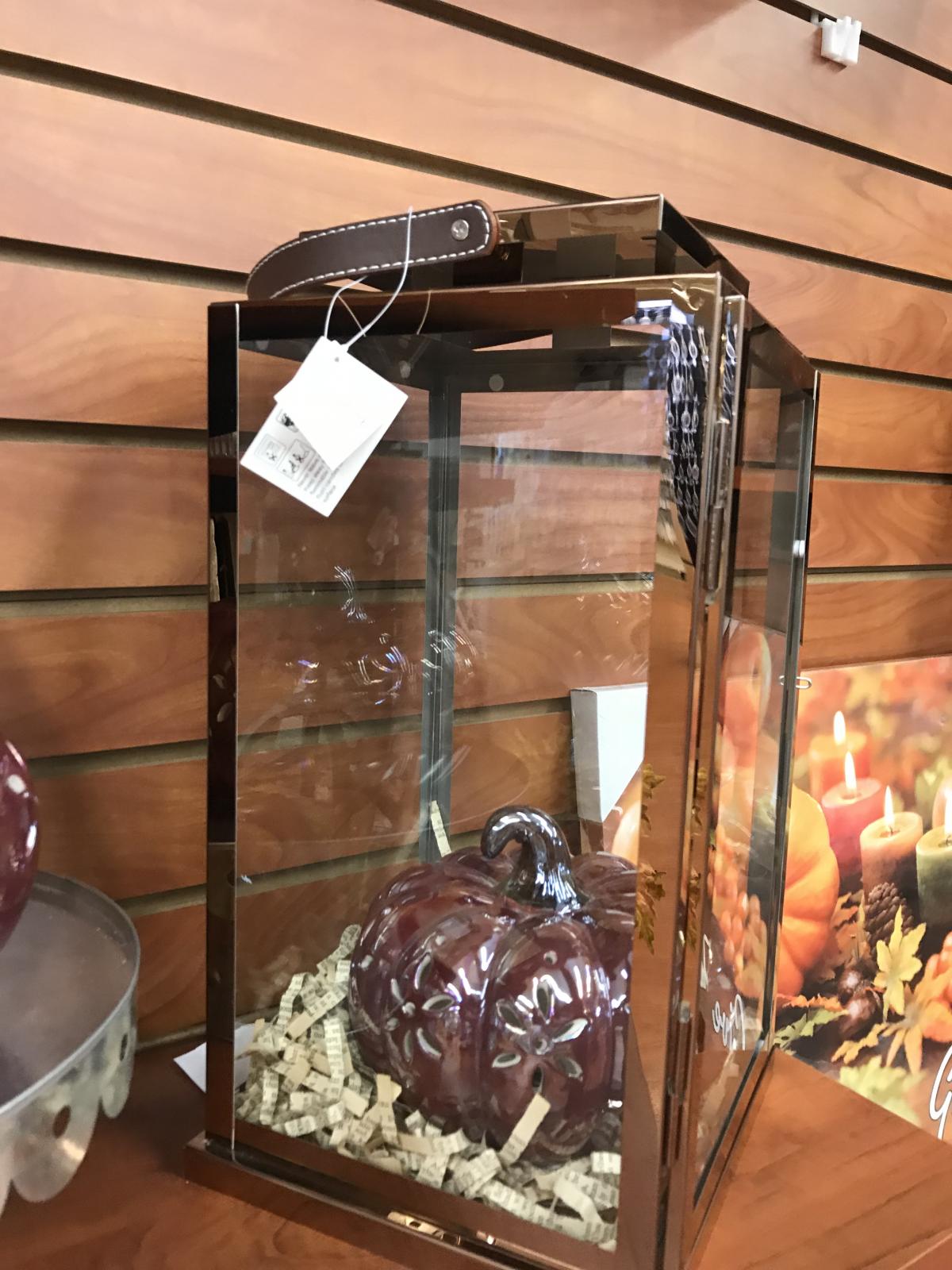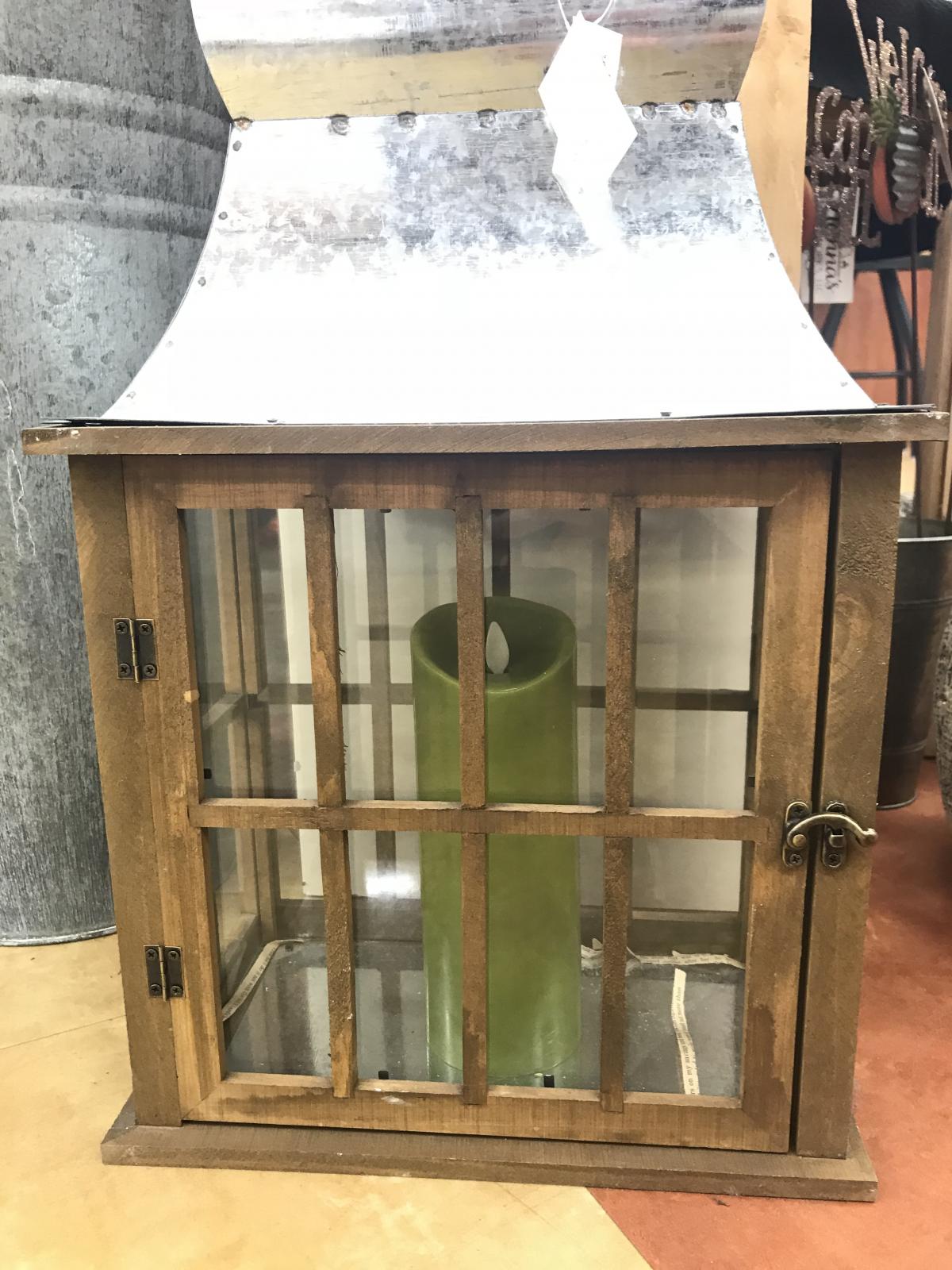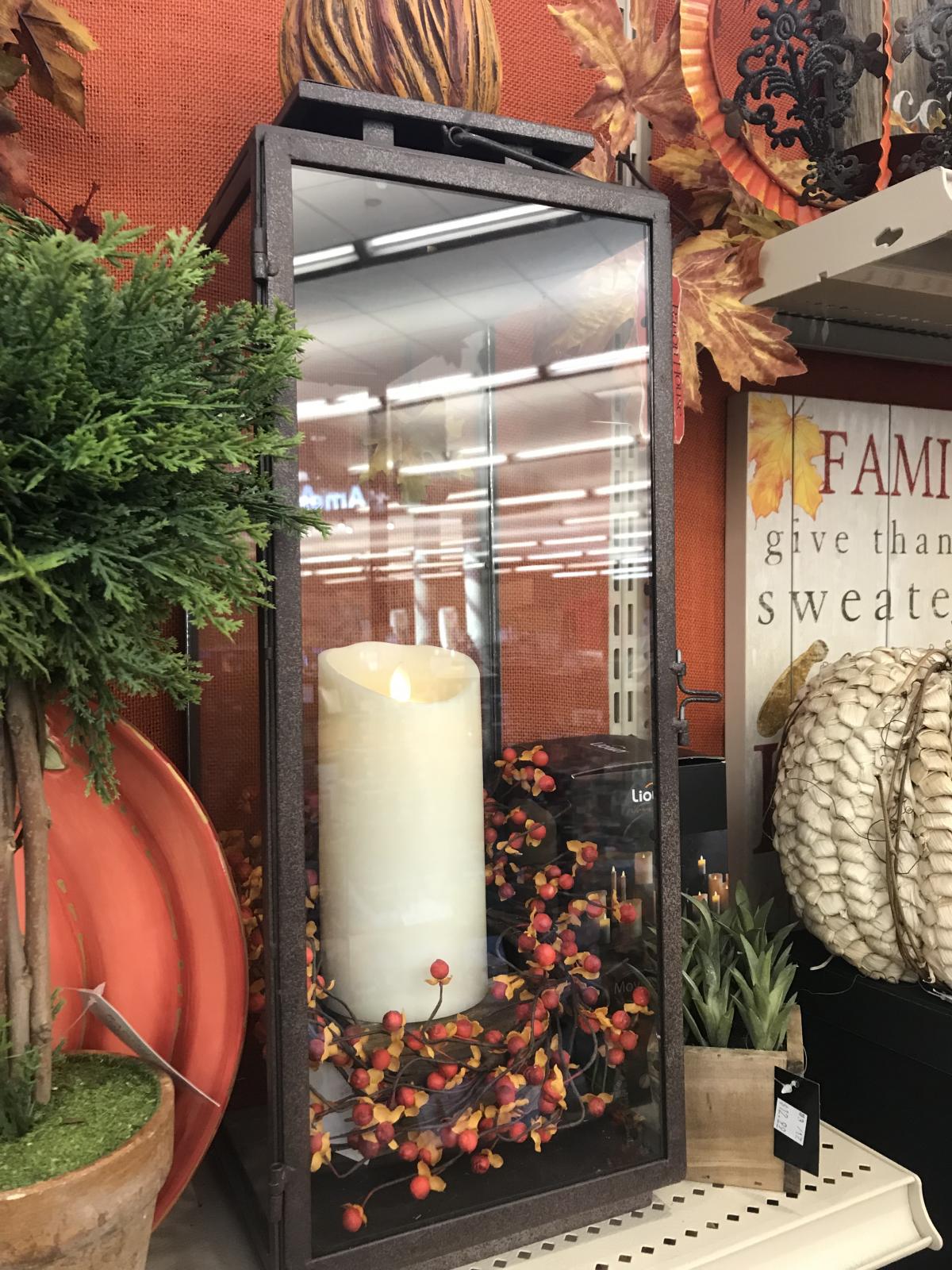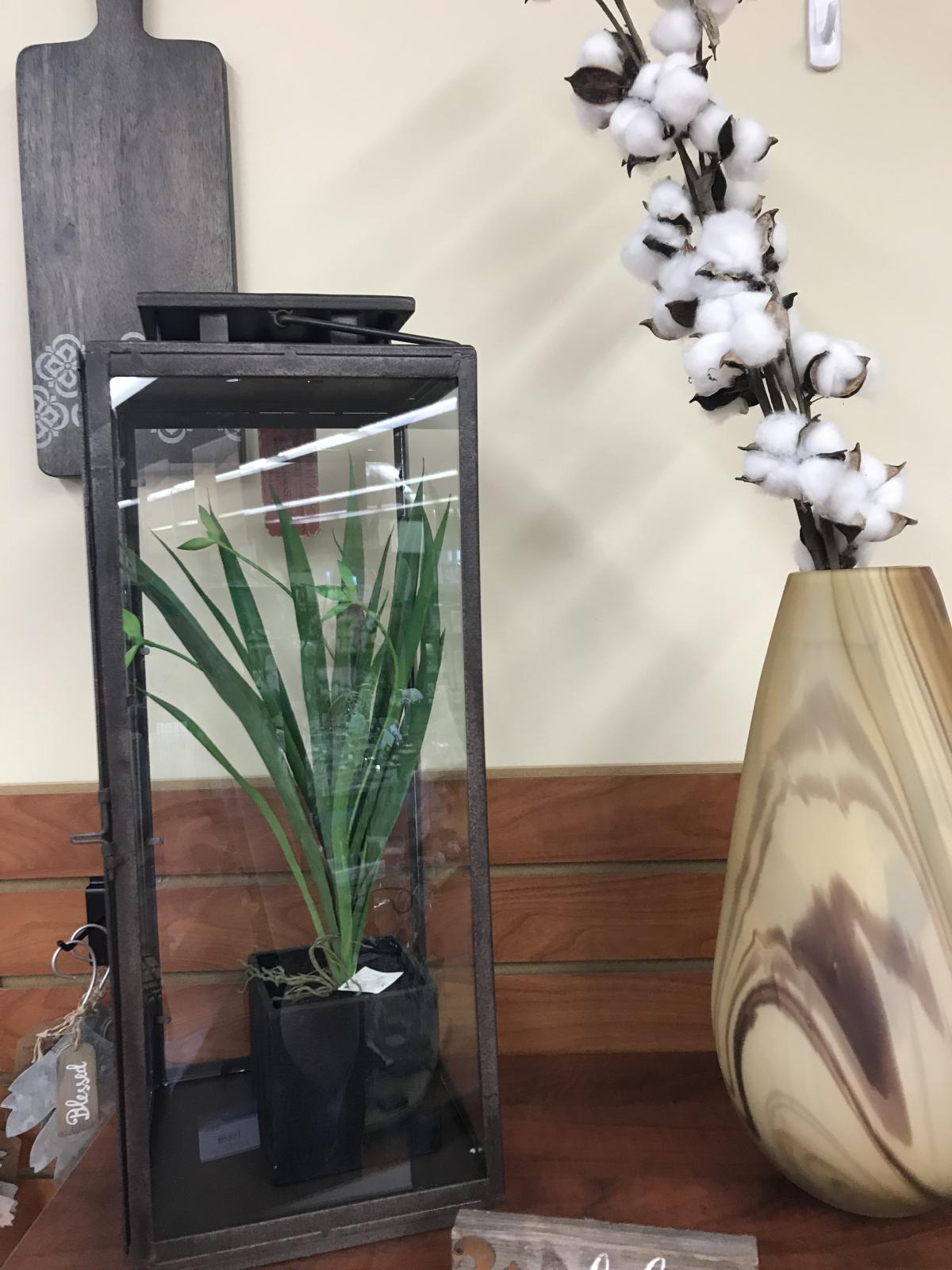 Wreaths
Like the pumpkins and lanterns, the best thing about a fall-themed wreath is just how versatile they can be.
Your fall wreath can, of course, be hung proudly on a front door or above the mantel. The right wreath can also be creatively converted into the touch of foliage you need surrounding a centerpiece like a lantern or vase.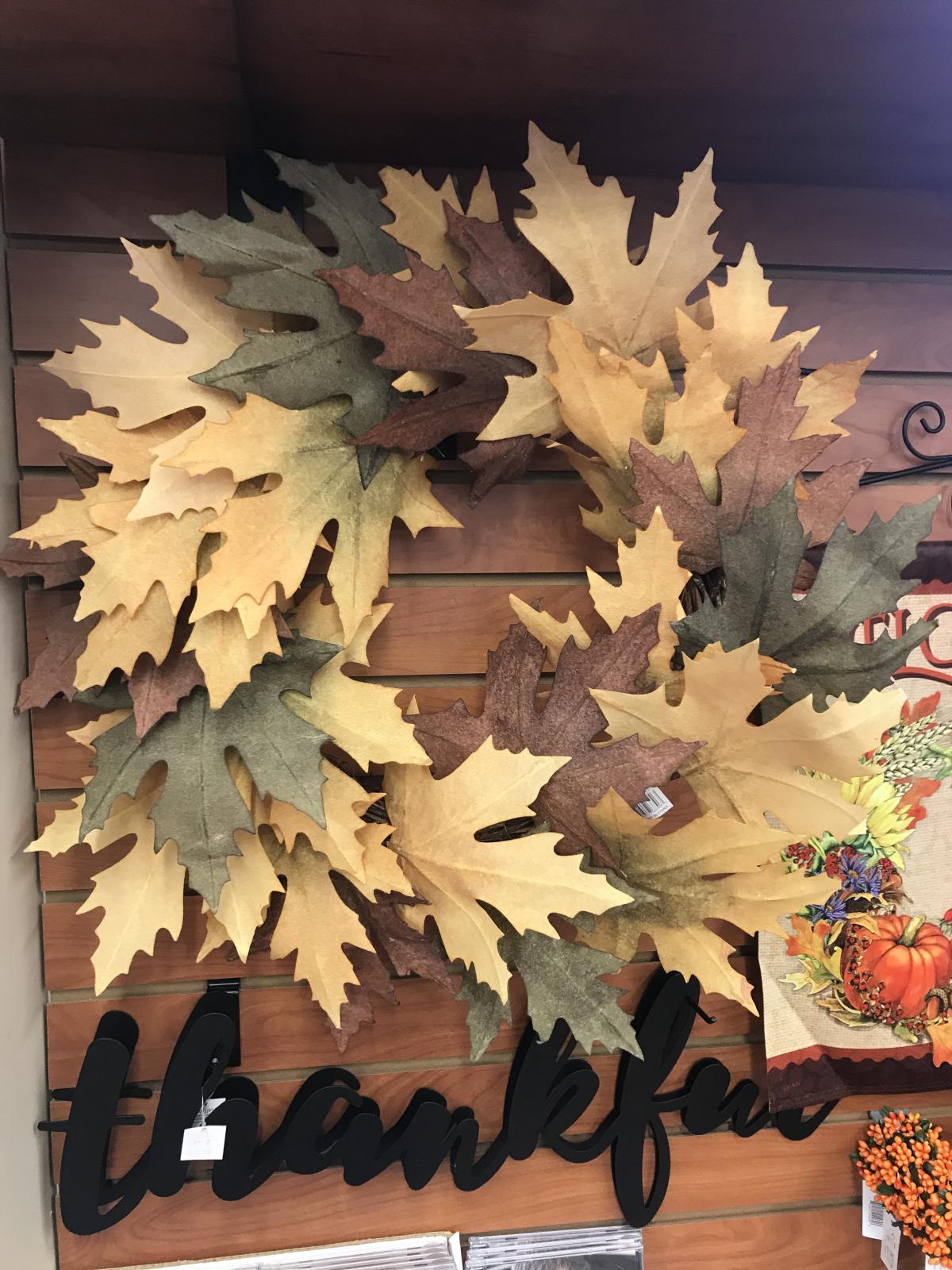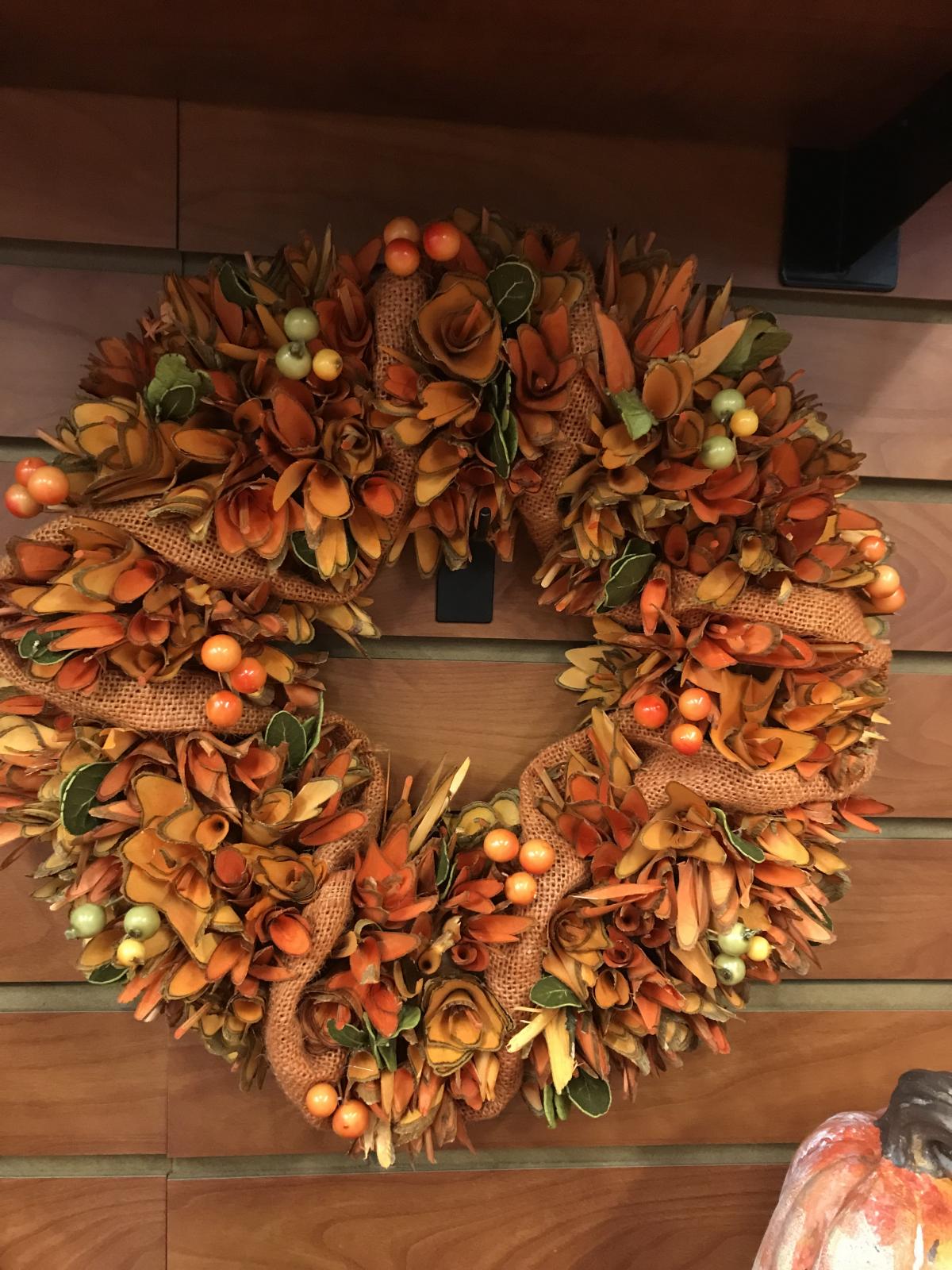 \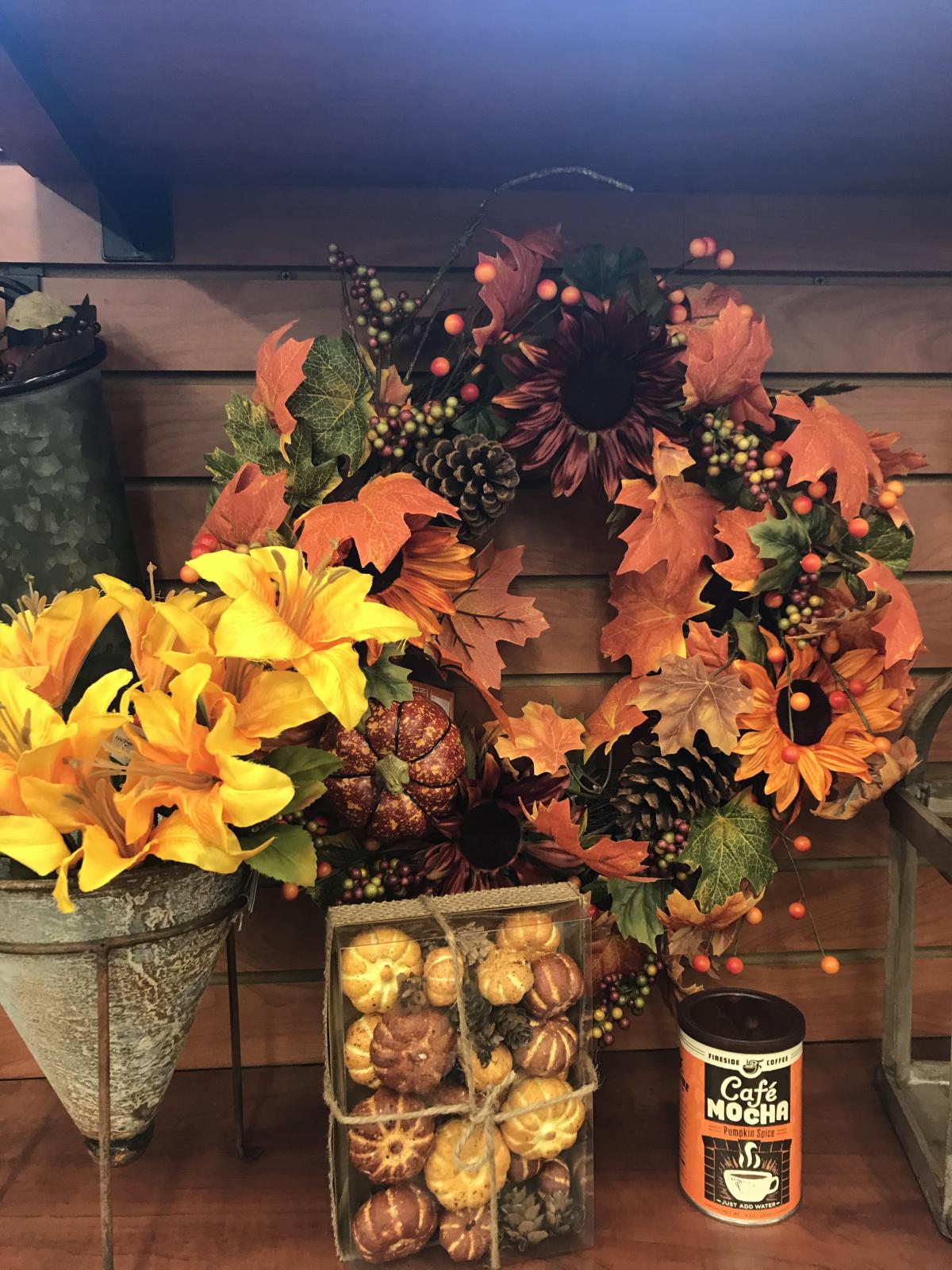 Pillows
Who doesn't like pillows? Make a soft, yet snazzy statement with a throw pillow on your couch or chair. Accent pillows are cozy additions that supply a slight splash of color to a living room, family room or maybe a bedroom.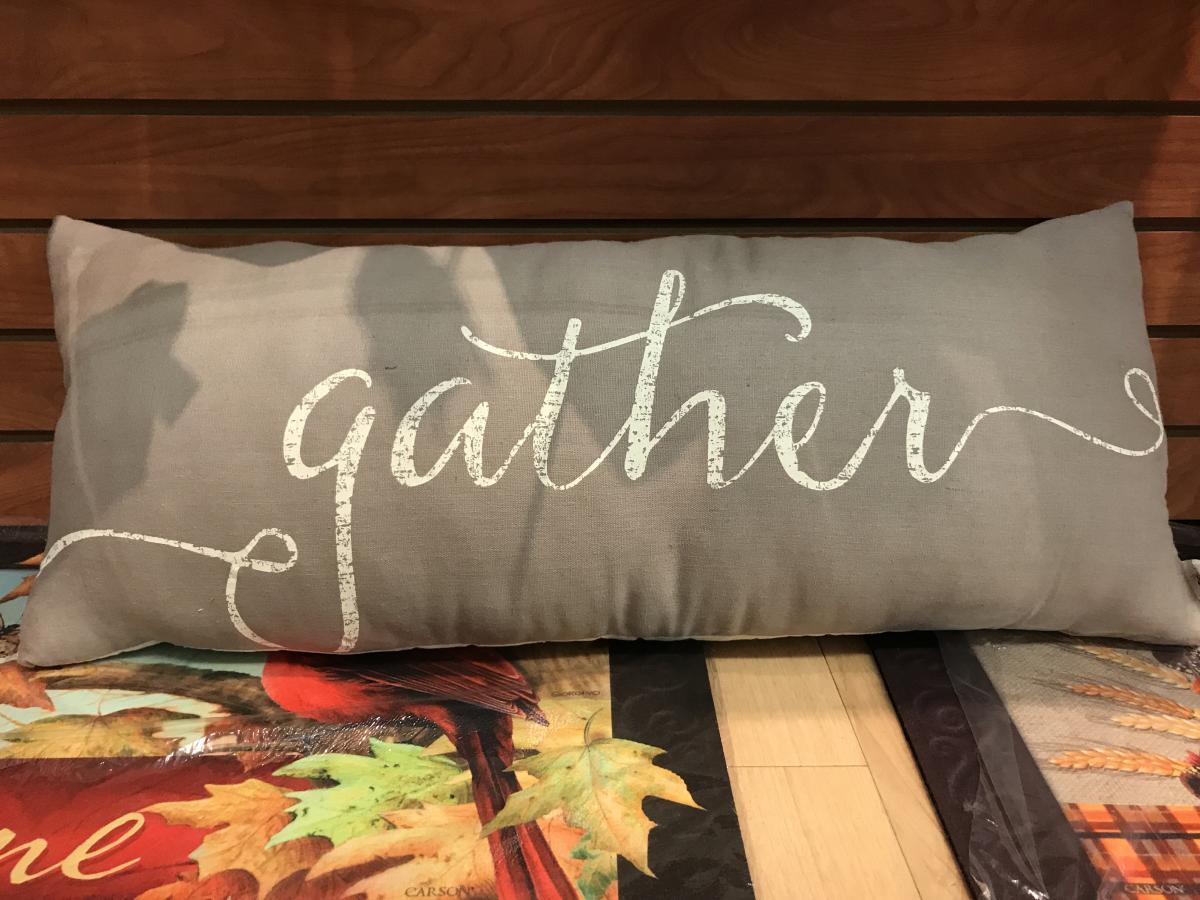 It is amazing how something even as small as a pillow can freshen up the look of your furniture and tie a whole room together.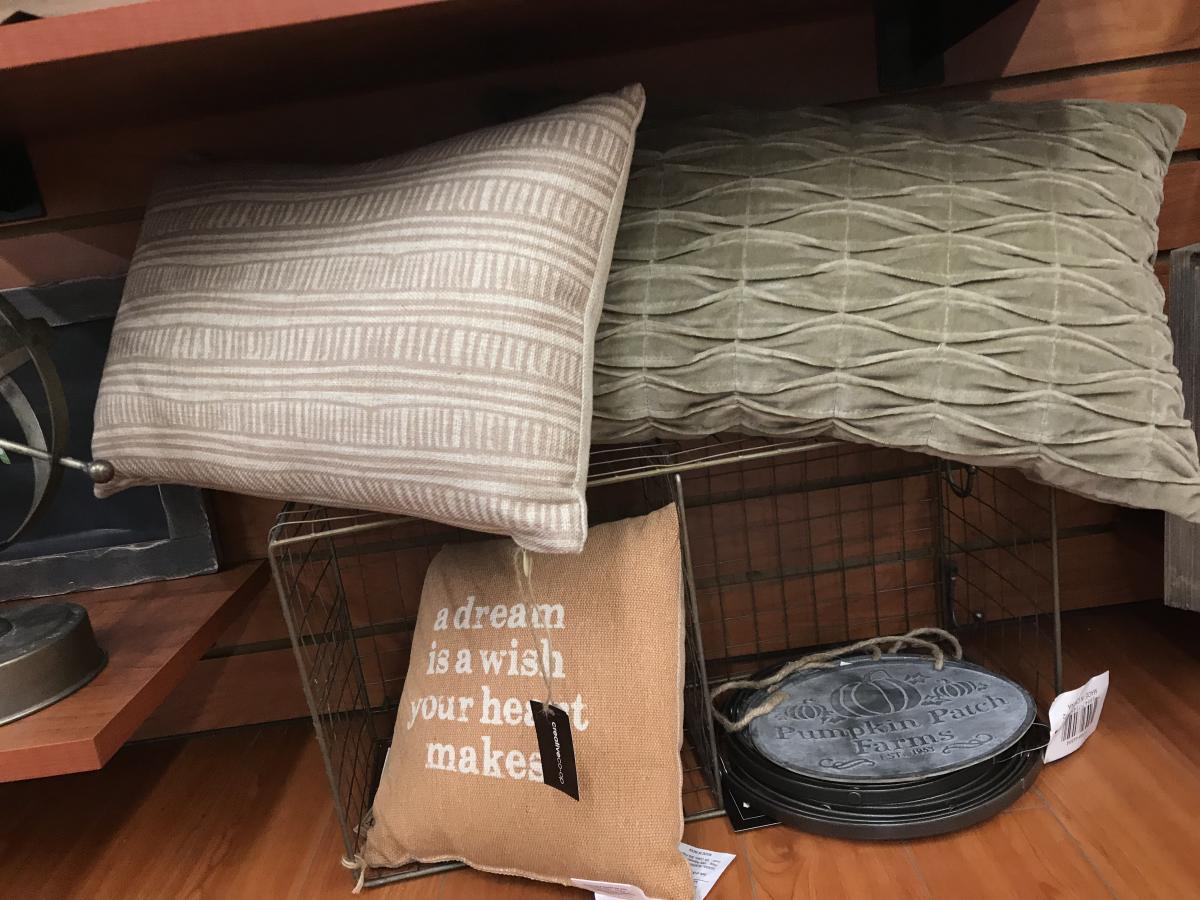 This is a sample of just a few of the fantastically fall home decor and autumn gift items that are available at Hartig Drug. Fall is a naturally beautiful time of year and with the right decor your home can reflect that beauty and capture the colors of seasons. Hopefully, this inspires you to get out and find all your own fall favorites.