October 12, 2017
Khris Moser, Pharm. D., Pharmacist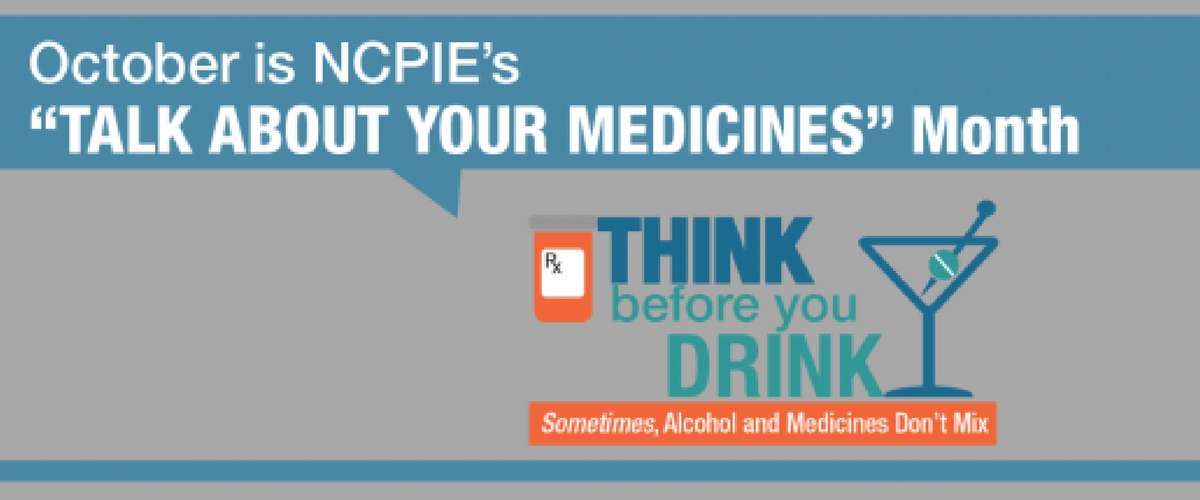 October is the National Council on Patient Information and Education's (NCPIE) annual "Talk About Your Medicines" Month.
In its 32nd year, Talk About Your Medicines Month (TAYMM) is an opportunity to focus attention on the how more effective communication promotes healthier outcomes.  NCPIE is encouraging consumers and patients talk with their pharmacists and doctors, about all of the types of medication they take.  Talk About Your Medicines Month is an opportunity to encourage patients to learn more about their medications by addressing any questions or concerns. 
This year's Talk About Your Medicines Month theme is "Think Before You Drink: Sometimes, Alcohol and Medicines Don't Mix."  All this month, NCPIE is highlighting the potentially dangerous, adverse effects that can happen when certain over-the-counter and prescription medications are taken in combination with alcohol.  When mixed with alcohol, some medications may not work as intended, causing potentially dangerous side effects or cause a worsening of existing symptoms or conditions. 
Alcohol interacts with as many as 150 medications, but some common examples include:
Blood thinners;
Pain relievers, both over-the-counter and prescription; 
Sedatives or sleep aids;
Medications to treat heartburn;
Medications to treat high cholesterol;
Medications for an enlarged prostate;
Epilepsy/seizure medications
Arthritis medications
There is such a wide variety of medications where this might be the case, so always look for a warning label on the bottle, container or the package warning against consuming alcohol while taking that medication.
Your "go-to sources" for information about safely managing your medications will always be your pharmacist and healthcare provider.  When you are prescribed a new medication, ask your pharmacist or health care provider questions like:
                "How does this medication work?"
                "What are the potential side effects?"
                "How can I avoid potential medication interactions?"
                "Does this medication interact with alcohol?"
                "Are there certain foods or beverages I should avoid while on this medication?"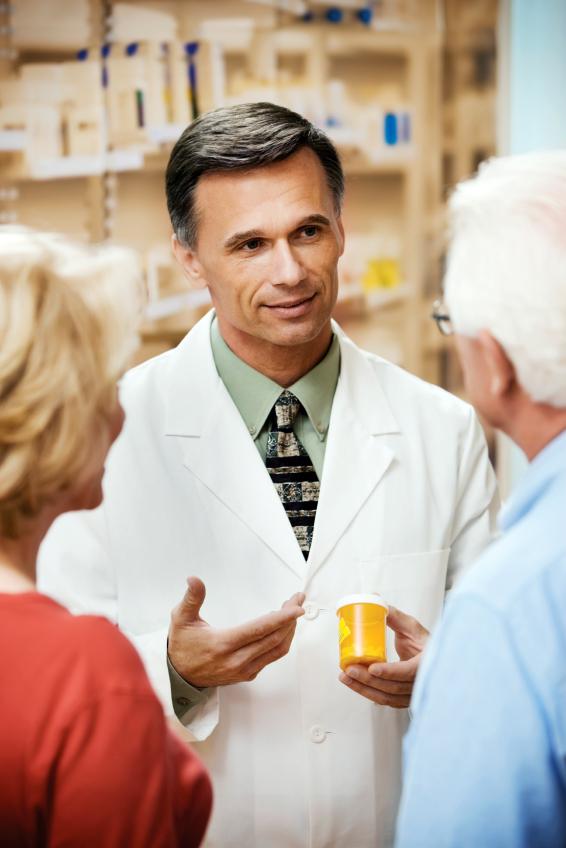 Remember, don't stop taking your mediation unless you first speak with your health care provider.  Always be sure to tell your health care professional about all the medications you are taking—this includes all prescriptions, over-the-counter medications, vitamins or herbal supplements.  In fact, it is a good idea to always keep a list of your medications and dosages on hand and up-to-date.  Finally, watch for and report any medication reactions or side effects you might experience.
Communication openly and frequently with your pharmacist or health care provider leads to improved medication use and better health outcomes, overall.  Whether it is Talk About Your Medicines Month or any other month out of year, your Hartig Drug pharmacist is always there to discuss the medications your taking and answer any questions you might have.  Your questions can be always asked face-to-face during consultation at the pharmacy or 24/7 online using Hartig Drug's "Ask a Pharmacist" form, which can be found HERE on the Hartig Drug website. 
To learn more about the National Council on Patient Information and Education and how they are working year-round to promote safer medicine abuse and prevent drug abuse and misuse, check out their website: www.bemedwise.org.