March 30, 2017
Whitney Hovind, Operations Coordinator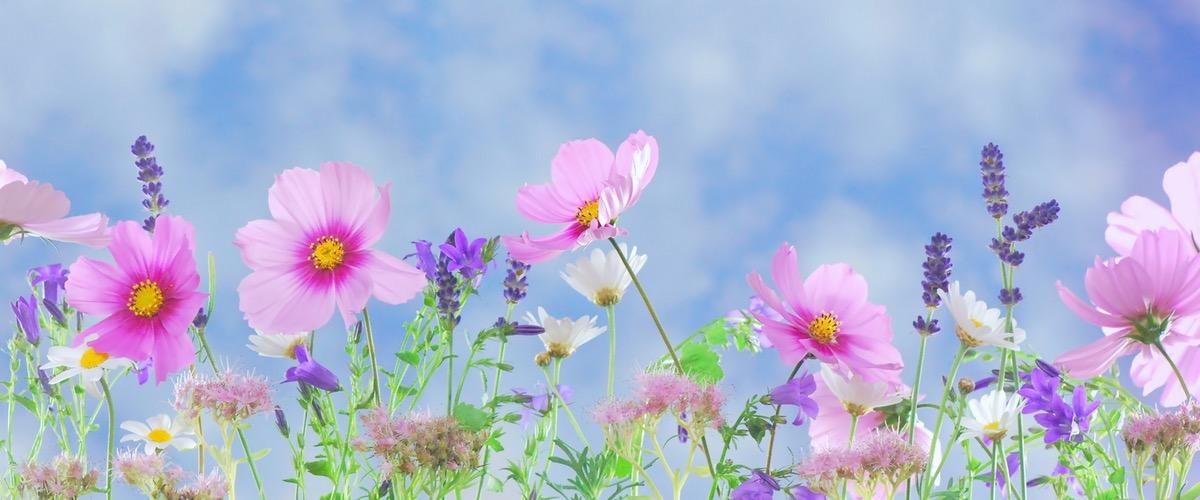 Spring has officially sprung!  With spring comes rebirth, and with rebirth the world seems a bit more vibrant (even though all this gloomy weather hasn't shown it yet).  Gloomy weather does not mean you have to have a gloomy home, however. 
Here are a few ideas to give your home new life for spring.
Wreath with Pink Flowers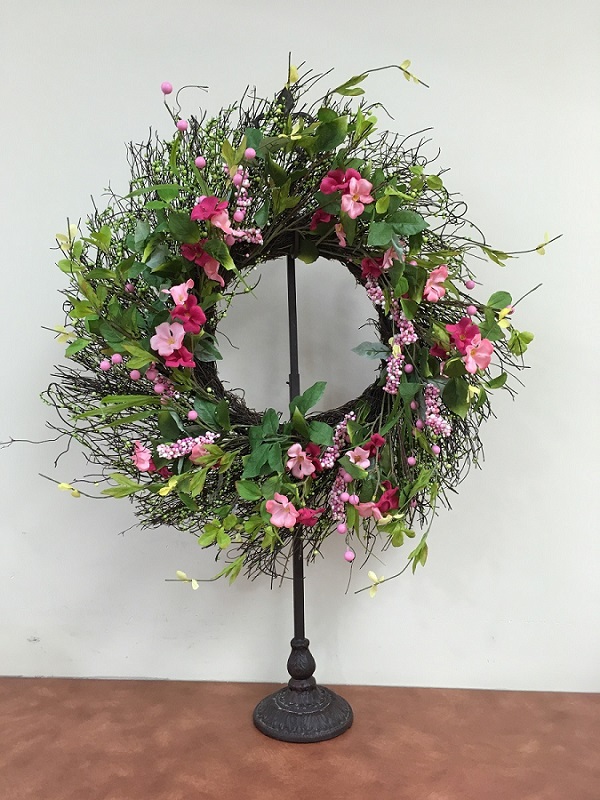 You may have guessed it – a lot of these decorations will include flowers in some way, shape, or form.  There is truly no better way to celebrate the beauty of spring. 
This spring wreath is highlighted by a vivid array of pink flowers.  It would make for a perfect addition to your front door.
Guests and people driving by will surely think of spring when they see your home.
Yellow Daffodil in Pot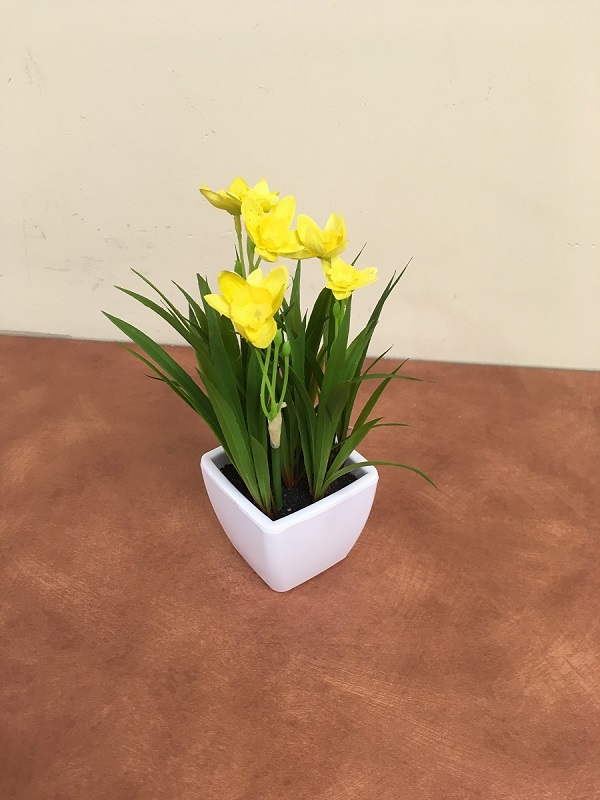 This minimalist flower decoration will look tasteful in a wide variety of environments. 
Also, these flowers aren't just any regular flowers.  They are daffodils, which traditionally symbolize the beginning of spring.
Add this accent piece to a bookshelf or an end table and it will brighten your room before you know it.
Vase with Hydrangeas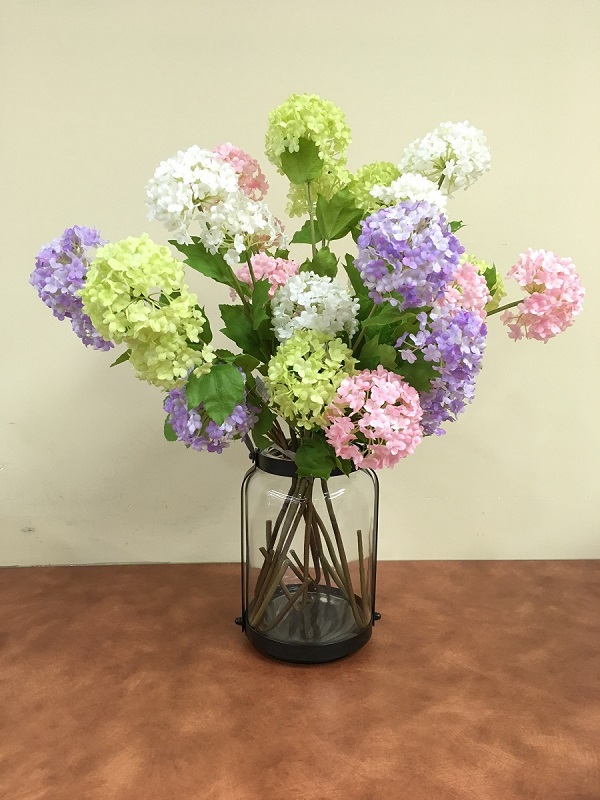 Fun fact – the color of Hydrangeas often depends on the acidity of the soil.  Acidic soils give them their blue color and alkaline soils result in pink or purple.  This wide variety of bright colors is what makes Hydrangeas perfect for spring decorating. 
Thankfully, you won't have to water these.  They'll stay vibrant all spring and summer long!
Garden Shelf with Succulents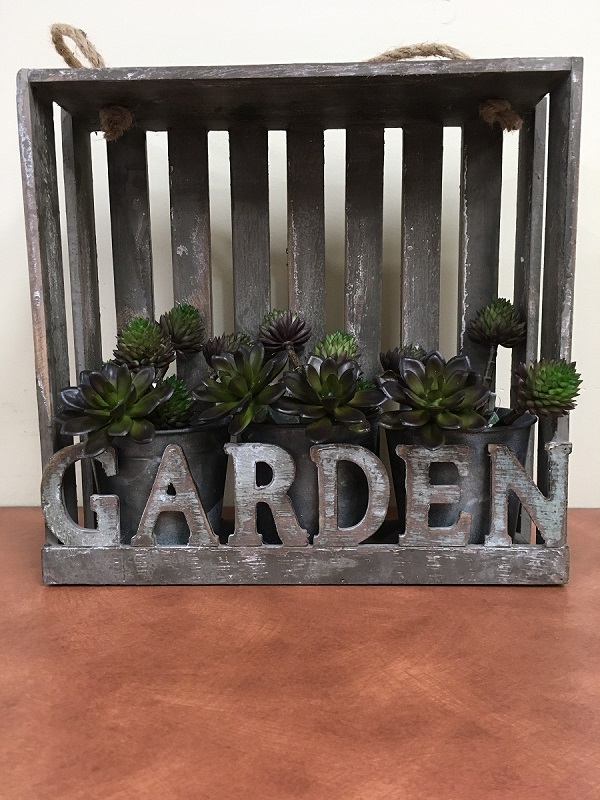 In the spring, a lot of people begin planning their gardening endeavors.  This garden shelf will motivate you to work that green thumb back into shape after a long winter.  
However, spring decor doesn't always mean getting your hands dirty.  Either plant real flowers or use the faux succulents as shown.
Put this cool garden shelf on your covered patio and you'll have a conversation piece that all your friends will ask about.
Family Vase with Poppies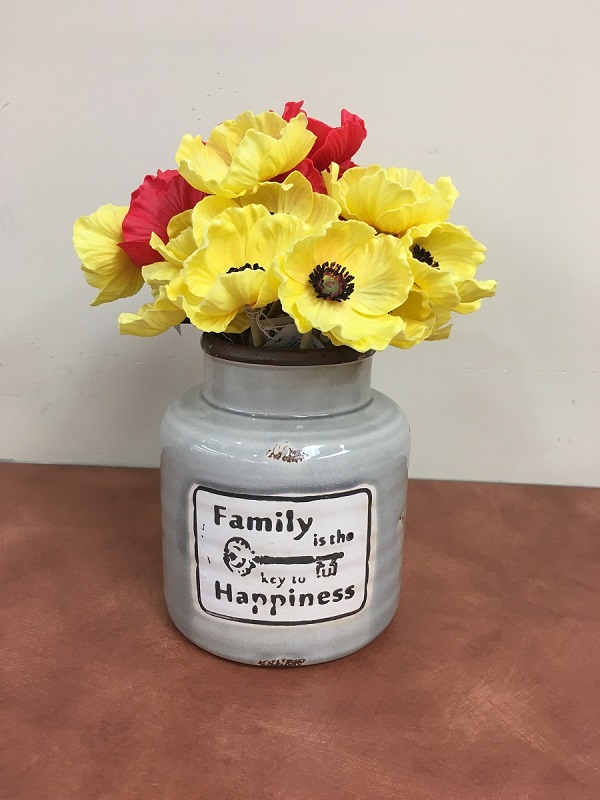 It's always great to express the importance of family in the home.  The upbeat message of the vase ties in perfectly with the brightly colored flowers and the happiness brought on by springtime. 
This would look great perched on a shelf or countertop.
The color of the vase is neutral enough to go with essentially any decor.
Globe with Lights and Candle Ring 
This globe is flat-out awesome.  The lights contained inside it create some unique and intriguing visuals. 
To top it off, it is wrapped in a mini floral wreath (believe it or not).  An arrangement like this would be an absolutely perfect centerpiece this spring.
Hopefully at least one of these ideas will provide some inspiration for your home decorating this spring.  You'll never go wrong with flowers and lively colors. 
Doing so will lead to a bright home and even brighter spirits for you and your family.