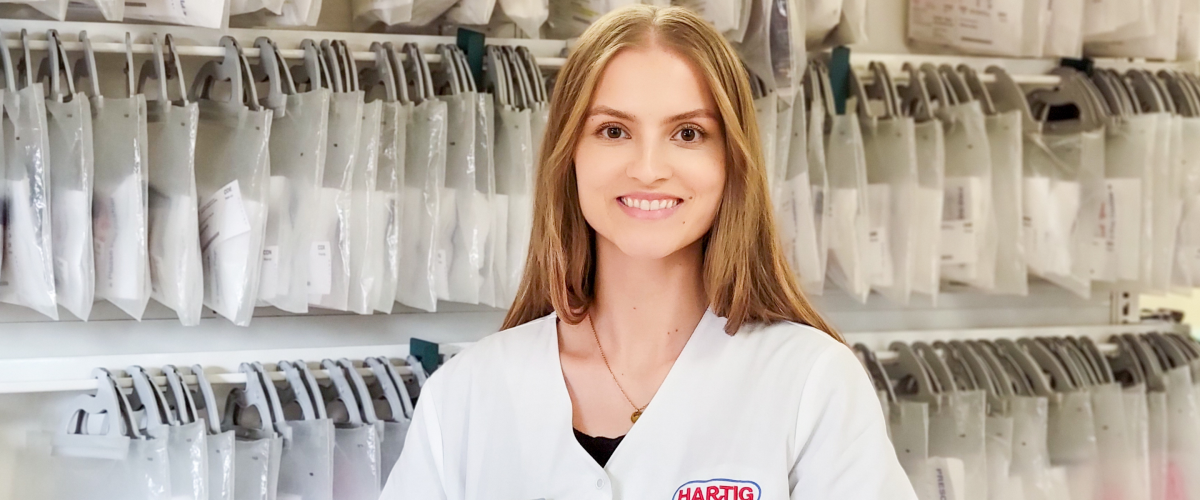 Tuesday, September 28, 2021
DUBUQUE, Iowa — Hartig Drug Company is pleased to announce the addition of Taylor Frey, PharmD, as the Pharmacist-In-Charge at the Hartig Drug in Savanna, Illinois. 
Taylor is a 2021 graduate of the University of Iowa College of Pharmacy and worked as a pharmacy intern for four years before joining the Savanna Hartig Drug team. Prior to that, she received her undergraduate degree from Winona State University. 
Always having a desire to be in healthcare, Taylor chose to become a pharmacist because she liked that they are easily accessible to patients and can collaborate with other providers on the safe use of medications. 
Originally from Boscobel, Wisconsin, Taylor enjoys reading, cooking, and spending time with family and friends, especially her husband, Drew. She also volunteers with Feed My Starving Children each year to help package meals for those in need. 
Taylor is excited to be part of the Savanna Hartig Drug team and said she most looks forward to building "relationships with the patients and local providers in order to work with them and make a positive impact on the patient's health."
Welcome, Taylor! Hartig Drug and the Savanna Community are lucky to have you as part of the family!