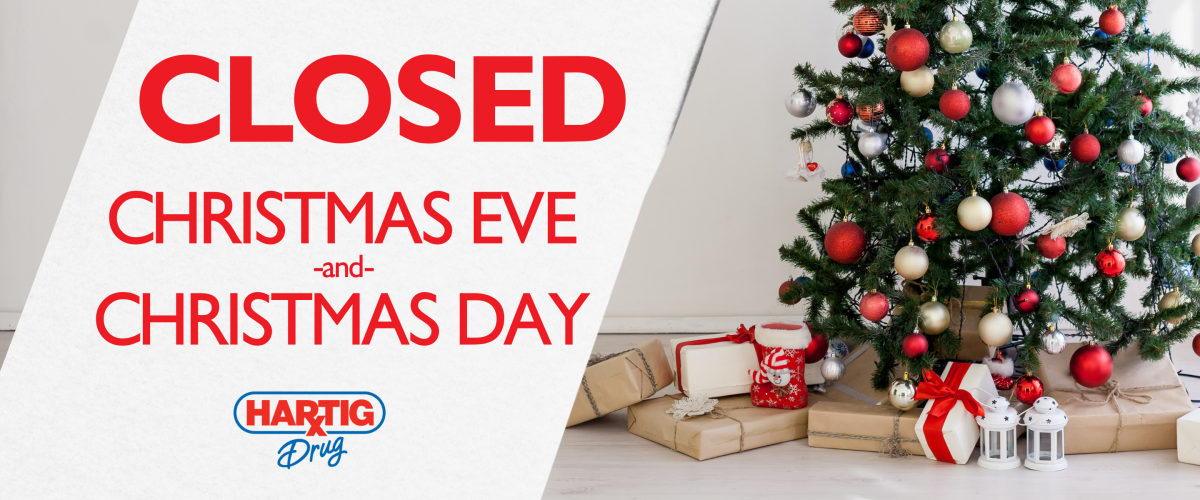 DUBUQUE, Iowa – As a token of appreciation and recognition to all Hartig Drug Company employees, Hartig Drug will close all locations for Christmas Eve, Dec. 24, 2021.
Hartig Drug employees stepped up without hesitation through an unprecedented year that has thrown numerous challenges to many small businesses. From working extra hours, navigating through the pandemic health guidelines, delivering tens of thousands of Covid-19 tests and vaccines, to managing exceptional staffing challenges with grace and humility. Pharmacy team members, front-end employees, delivery drivers, and corporate staff have persevered through these difficult times to maintain high-quality service and care for Hartig Drug patients, customers, and local tri-state communities.
"Throughout the pandemic, our employees have been extremely dedicated and nothing short of heroic in how they have stepped up to serve our communities. Closing our stores on Christmas Eve is one way we're saying 'thank you' to our teams for their dedication and hard work this year. We hope everyone will take the opportunity to be with their loved ones during what's always a special time," said Charlie Hartig, CEO of Hartig Drug Company.
This extra day will provide Hartig Drug employees a much-deserved break and additional time to spend with family and friends. Hartig Drug wishes to thank patrons, in advance, for their understanding.
As in previous years, Hartig Drug locations will also be closed on Christmas Day, Dec. 25, 2021. For additional holiday hour information, please visit hartigdrug.com/holidayhours.