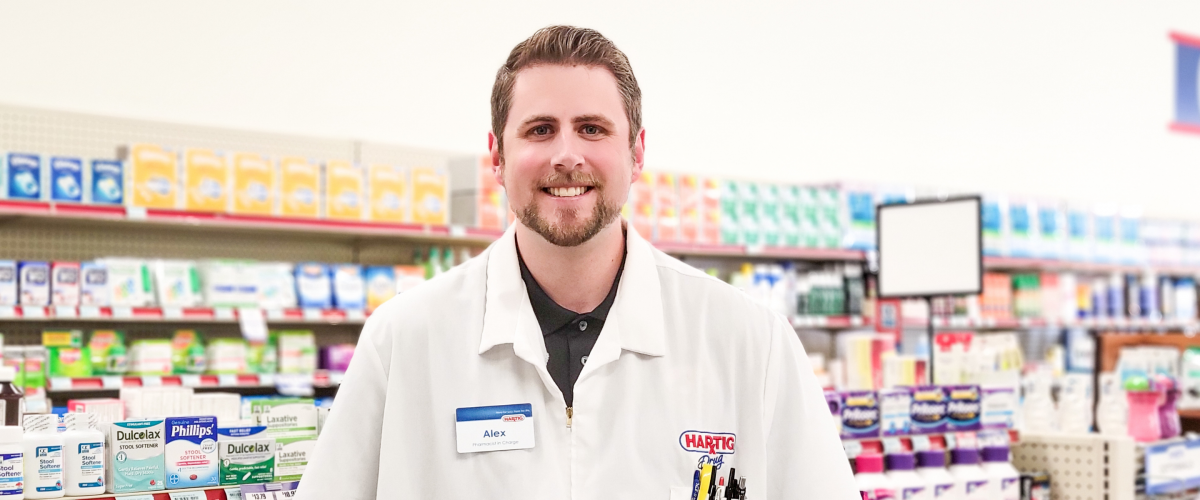 Tuesday, October 12, 2021
DUBUQUE, Iowa – Hartig Drug is thrilled to announce the addition of Alexander "Alex" Goodwin, PharmD, to the Hartig Drug family in Prophetstown, Illinois, as the new Pharmacist-In-Charge.
Alex is a 2021 graduate of the University of Iowa College of Pharmacy, originally from Camanche, Iowa.
Alex has co-authored three scientific publications regarding research on the biology of hearing and genetic hearing loss disorders.
As an individual who has always excelled in science, chemistry, and biology, Alex wanted to pursue a career in which he could help people. Becoming a pharmacist was the perfect opportunity to use his skills and knowledge to help others better their health and overall lives.
In his free time, Alex enjoys playing guitar and repairing and refurbishing broken or neglected guitars.
Alex has a dog, Dallas, and his parents are Dana and Larry.
Alex said he is most excited to "build relationships with the patients and members of the Prophetstown community that I will interact with regularly."
Welcome, Alex! Your expertise and positive attitude will be beneficial to Hartig Drug and the Prophetstown community.