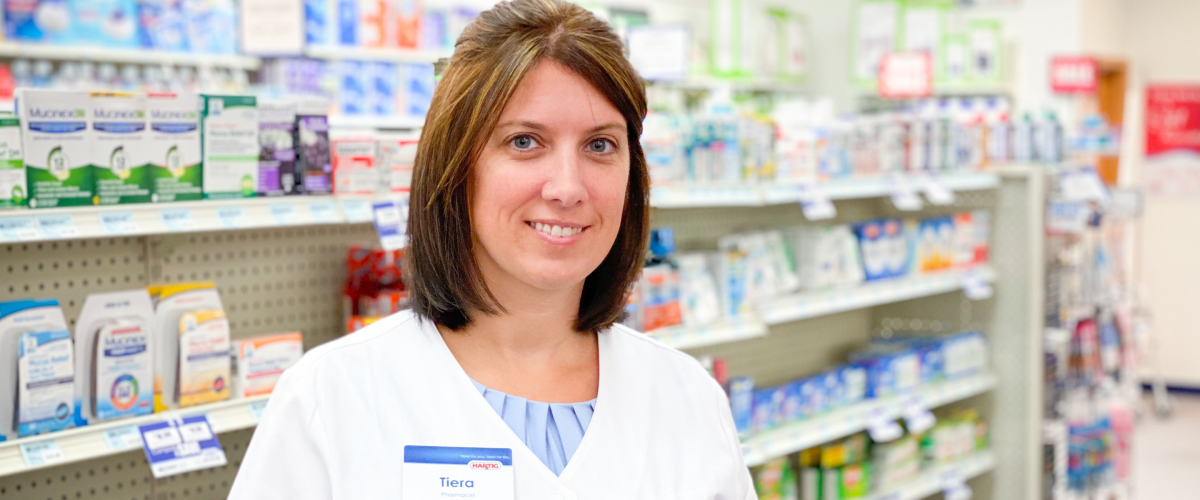 DUBUQUE, Iowa — Hartig Drug Company is excited to announce the addition of Tiera Foster, PharmD, RPh, as the Pharmacy Manager in Lancaster, Wisconsin.
Tiera graduated from the School of Pharmacy at the University of Wisconsin-Madison in 2007. She previously worked as the Pharmacy Manager for CVS Target Pharmacy in Dubuque, Iowa.
Tiera is responsible for overseeing the daily operations of the Lancaster Hartig Drug pharmacy. Including advising patients, dispensing prescription medication, and managing pharmacy staff.
Originally from Sun Prairie, Wisconsin, Tiera now resides in Patch Grove, Wisconsin.
Tiera is an avid birdwatcher. She spends a lot of time watching her children compete at swim meets, soccer games, and baseball games. Tiera enjoys being outside with her family and friends, camping, hiking, or on the river. She has four children, Charlie, Abby, Julia, and Owen, and two dogs named Lucy and Ethel. Tierra volunteers with Family Promise of Grant County and stays involved with her children's schools and sports teams, helping when needed.
Tiera is extremely excited to be working in Lancaster at Hartig Drug. She stated, "I'm excited to be working closer to home. I'm looking forward to getting to know everyone in the Lancaster community and being part of the Hartig family."
Welcome, Tiera! Your years of experience will be invaluable to the Lancaster community and Hartig Drug Company.