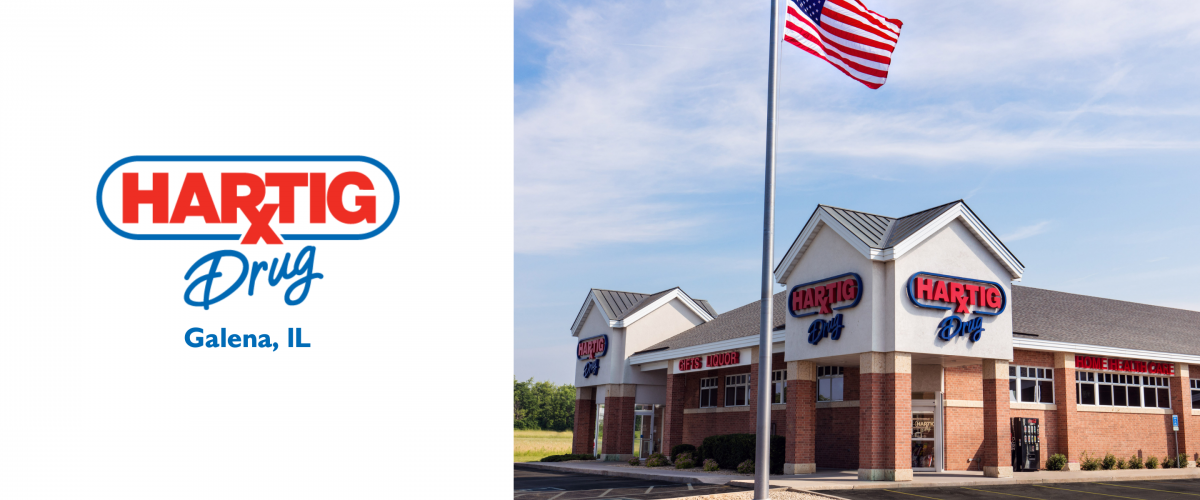 Tuesday, December 7, 2021
DUBUQUE, Iowa – Recognizing the significant demand in the Galena area for Moderna Covid-19 booster shots, two Hartig Drug Pharmacists answer the community's call.
Khris Moser, RPh, and Sarah Vandermillen, PharmD, have graciously added extra shifts to their schedules and are forfeiting their weekends off to provide two Moderna Covid-19 booster shot clinics at the Galena Hartig Drug. The clinics will be held from 10 am - 4 pm on Sat., December 11, and Sat., December 18.
"We saw a need arise as our scheduling system quickly filled with appointments for the Moderna booster shot. To continue helping protect our community, we arranged two clinics at Hartig Drug to increase the number of individuals we can vaccinate in one day. It is very rewarding to give vaccines in our community, and the patients are very grateful and appreciative," said Khris Moser, Pharmacist in Charge at Hartig Drug in Galena.
Moderna Covid-19 booster shots have been the most requested booster shot at the Galena Hartig Drug. Without other clinics for booster shots in the area and the addition of all adults to booster shot eligibility, two all-day clinics will help eliminate delays in booster shot appointment availability.
"It is important to us to provide this service to the community. When we heard the number of individuals who couldn't get Moderna booster shot appointments, we felt it was our duty to help in fixing the situation, even if it meant sacrificing our own time," Sarah Vandermillen, Pharmacist at Hartig Drug.
Appointments are required. Anyone over the age of 18 who is eligible to receive their booster shot may sign-up for one of the clinics online at hartigdrug.com/appointment.